Federation News Blog 11 - 21 July 2022
Published 15/07/22, by Clair Gardner
End of year letter from Mr Webster
As we reach the end of another year, I thought it important to reflect upon the huge number of positives that we've seen and experienced at each of our lovely schools.
The opportunity to welcome back visitors, go on school trips and residential camps, host events and invite our community back into school should not be underestimated. These enriching experiences are central to what we hold most dear and are what the children value more than anything else at school. It has been wonderful to see such a wide range of these throughout this year from Post Office visits in Reception to Year 6 camp at Morfa Bay. Sports days and enrichment weeks to museum visits and reptiles coming to class!
Staffing
I must thank the wonderful staff at both schools for making these events and many more happen. Their hard work, care and creativity ensure that your children enjoy a hugely positive school experience.
A huge thank-you goes to Mrs Gill Chaffe and Mrs Sue Morrell who are retiring from their roles at West Leigh Infants. They have both contributed huge amounts to life at the Infants over many years and we all wish them a restful and enjoyable retirement.
Thank you also to Miss Hayley Hutchings who moves on to a teaching role at Wraxall Primary School and also to Miss Kayleigh Jones who moves on to a support role at Ravenswood School. Mrs Anna Davies also begins a new teaching role near Burnham-on-Sea.
We look forward to welcoming Mrs Eloise Sinclair to teach in Year 1, Miss Ella Wheeler to Year 3 and Miss Jess Yandall to Year 5 in September. We will also be welcoming several additional members of support staff to work with specific pupils – Miss Freya Wetherall, Mrs Lucy Papanikolaou, Mrs Nicky Corkerton and Miss Ellie Britton.
To our departing Year 6 children, thank you! Your leavers' service epitomised the positivity that you've brought to both West Leigh and BJS. We will miss you and wish you the very best as you move into Year 7.
Thank you as always to both our PTAs without whom we would be unable to offer many of the experiences and resources referenced above. The joint summer fair in June was a huge success and the new mural at West Leigh makes such a wonderful impression to all visitors. These are only two highlights of the wonderful work they do.
I'd also like to recognise the important role that our Governors, with Justine Stafford as chair, play in the development of our Federation and the key decisions that they take to ensure we continue to progress and move in the right direction. Their often unseen hard work and dedication has had a hugely positive impact over recent times. Thank you one and all.
I wish you all a lovely summer break and hope the sun shines wherever you may be spending the holiday period. Don't forget that term starts for the pupils on Monday 5th September after our INSET training days on the 1st and 2nd. We look forward to seeing you then and having many more opportunities to regularly welcome you onto each school site, beginning with our open afternoons in early September where you will have the chance to meet your child's new class teacher and find out about the curriculum offer in their class.
Yours sincerely
Nick Webster
Headteacher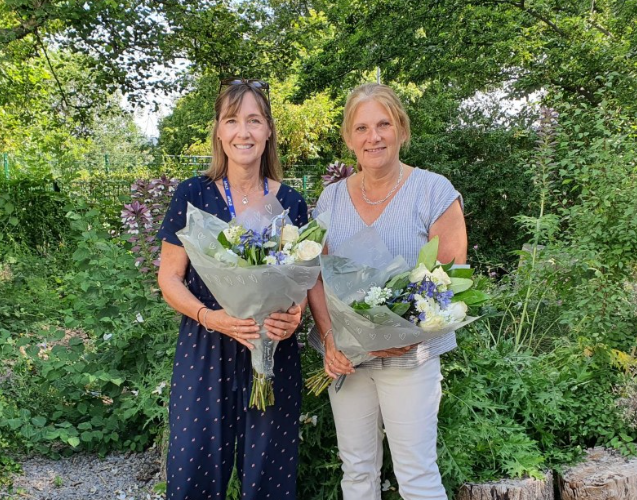 Upcoming Important Dates
Thursday 21 July - Last Day of Term 6
Thursday 01 Sept - Inset day 1, School closed to pupils
Friday 02 Sept - Inset day 2, School closed to pupils
Monday 05 Sept - First day of Term 1 for pupils at West Leigh and BJS
Sunday 11 September - Federation PTA Circus in Backwell. Please see attached information
Read More