West Leigh - Project Tea Towel

Project Tea Towel!
Every 3 years, the PTA put together a tea towel with self-portraits of all the children at West Leigh – this way, each child has the opportunity to be part of the project once during their time at this school. And this is the year for your children!
Over the next week or two, your children will draw their self-portraits in school. These will then be collated and sent off to be made into the tea towels!
This year, there will also be coasters available, featuring just your child's self-portrait.
If you DO NOT want your child to be part of this project, please inform the office asap; we hope to start the self-portraits later this week. Taking part does not mean you have to make a purchase.
We have attached a picture of an example tea towel and coaster so you can get an idea of how lovely they will be. Great gifts for the family!
Please place your orders for each at https://www.pta-events.co.uk/backwellfederationpa/ by XX May 2021.
The prices are:
Tea Towels £4.50 each, or 3 for £12.
Coasters £3.50
Tea Towel & Coaster bundle £7.50
We are really looking forward to seeing all the self-portraits!
Many thanks,
West Leigh PTA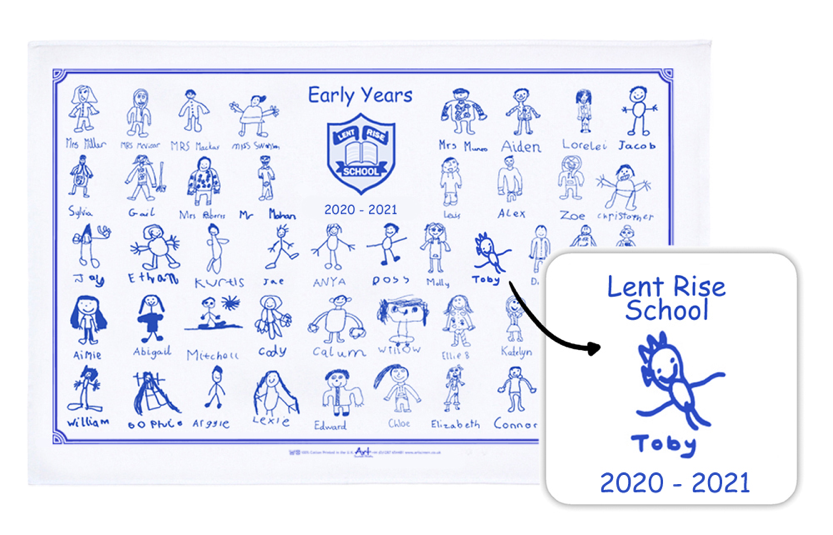 (NB. To fit all the children in school onto one tea towel, we will probably ask the children just to draw their faces)