Reading
"Reading is a passport to countless adventures." Mary Pope Osborne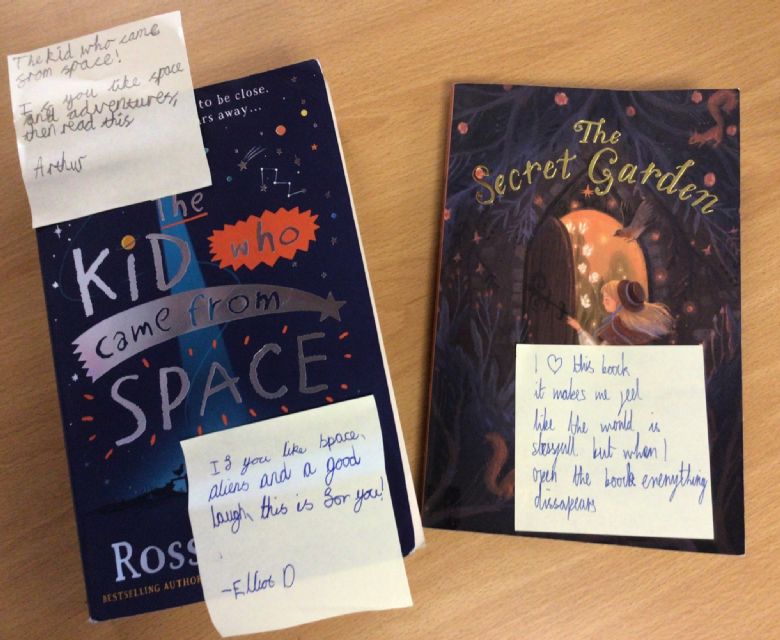 The Federation's love for reading continues at the Junior school, where it is at the heart of everything we do. Children are immersed in a wide range of reading material, ranging from exciting and engaging class texts through to reading across the curriculum, researching their current topic. Pupils share their love of reading with each other and recommendations guide peers with their own reading choices.
Phonics in KS2
To ensure continuity across the Federation and maintain the reading progress achieved at the Infants, phonics screening data is shared between Year 2 and Year 3 teachers as well as the Reading Lead. This quickly enables us to highlight children in Year 3 who might need additional, personalised support with their phonics understanding. This is reflected in Years 4, 5 and 6 where additional Phonics for Reading and/ or Spelling support is provided along with 1:1 reading intervention.
Teaching Reading
Our 'Power of Reading' approach to teaching writing, through high-quality texts engages readers of all abilities.
The teaching of Reading takes place regularly across the week, where children develop their understanding of a text either independently, collaboratively with a partner or through guided teacher modelling and support. These lessons may be part of a 'PoR' sequence or discrete texts linked to our topics. Children are all familiar with the 'Reading Dogs' in their guided reading lessons where each reading comprehension strategy/ domain is given a focus. See document below for further information about the reading skill linked to each Reading Dog and related questions.
A love for reading a wide breadth of books is encouraged and supported through the '30 Reads' challenge. This fresh take on our previous reading challenge, is centred around a class set of appealing, diverse, fiction titles as well as non-fiction books linked to year group topics. Find the year group booklists as well as information about the challenge below.
Click here to find resources to support your child's reading.