Federation News Blog 9 - Term 5 May 2022

Welcome to Blog 9
Our Federation Value for Term 5 is Confidence and Self-Esteem
Term 5 has flown by!
Although only a very short term, we have packed in so much at both West Leigh and BJS!
Reception have been on a school trip to a farm, Sponsored events at West Leigh, Year 2 and 6 SATS, Health & Fitness week & Platinum Jubilee preparations... just to name a few! We are incredibly proud of all the pupils for their hard word and diligence over the last 5 weeks. It has been lovely to celebrate the end of term this week, with fabulous Health and Fitness weeks at both schools.
Important Dates to remember:
Start of Term 6 - Monday 6 June
BJS Summer Music Concert - Thursday 09 June @ 1830
Federation Jubilee Picnic (at BJS) - Friday 10 June
Year 6 Camp to Morfa Bay - Tuesday 14 - Friday 17 June inclusive
WL Sports Day - Thursday 23 June @ 0915
BJS Sports Day Morning - Friday 24 June @ 0915
Federation Summer Fayre - Saturday 25 June
Wishing everyone a wonderful, relaxing school holiday. Enjoy the Platinum Jubilee celebrations.
We send our Congratulations to Her Majesty, Queen Elizabeth II on the celebration of her Platinum Jubilee.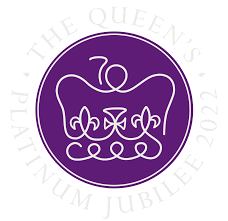 In this edition:
West Leigh SuperStars and Backwell 'B' Award Winners
WL Owl Class News
WL Rabbit Sponsored Event
WL Year 2 Sponsored Event
WL Fox Class News
WL Reception School Trip
BJS Health & Fitness Week 2022
BJS Platinum Jubilee Preparations
Lost Property
WL PTA Update
PTA Summer Fayre Help
Mobile Library Update
Aspens Season Fruit Caledar for June - Courgettes
MMR vaccinations catch-up sessions for 5 - 11 year olds
Bristol Zoo Activities and Events - Summer 2022
Premier Sport Summer Holiday Camp Flyer 2022