EYFS
The Early Years Foundation Stage (EYFS)
From 1st September 2021, a revised Early Years Foundation Stage
(EYFS) framework will become statutory. The EYFS has 7 areas of learning and development. All areas are important and interconnected, but 3 areas have been identified as crucial for igniting children's curiosity and enthusiasm for learning.
These are the "Prime" areas:
· Communication and language;
· Physical development;
· Personal, social and emotional development
These prime areas are strengthened and applied through the remaining 4 "Specific" areas of:
· Literacy;
· Mathematics;
· Understanding the world; and
· Expressive arts and design.
The level of development children should be expected to have attained by the end of the EYFS is defined by the early learning goals (ELGs) which we assess against at the end of the school year. Follow the link to find out about the ELGs.
EYFS at West Leigh
Our aim is for all children to develop as motivated and curious learners, regardless of backgrounds, circumstances or needs. Our intent is for children to make great progress across all of the seven areas, whilst developing a real passion for learning.
We do this through:
A balance of child-initiated and adult-led learning using continuous play and small group activities.
Adults scaffolding children's learning through play, following the child's interests.
An exciting learning environment which promotes independence and inspires curiosity.
Meet the team
Miss Brown – Class teacher in Squirrel Class and Early Years Phase Leader
Miss Harford – Class teacher in Badger Class (Monday-Wednesday)
Mrs Allen - Class teacher in Badger Class (Wednesday-Friday)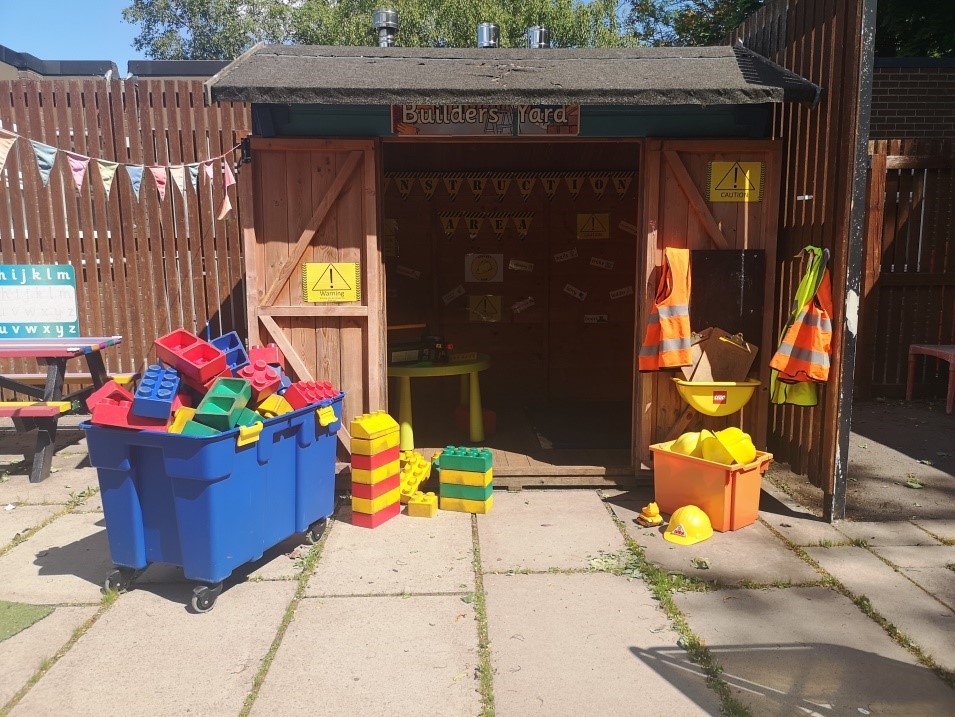 Please have a look at our curriculum overview in the attachments below.