Local Governing Board: Opportunities to become a governor - 2023
Local Governing Board – opportunities to become a governor
If you're looking for a new challenge in 2023 and want to find new ways to use your skills to support the work of our schools, then becoming a governor could be the opportunity you are looking for. We have some exciting vacancies to join our Local Governing Board.
The role of the Local Governing Body, working with and providing support to the Head Teacher and the leadership team, focuses on three core areas (which are defined within the Department of Education's governance framework).
Ensuring clarity of vision, ethos and strategic direction
Holding executive leaders to account for the educational performance of the school and its pupils, and the performance management of staff; and
Overseeing the financial performance of the school and making sure its money is well spent.
The governor roles:
As part of our governing board development, and ongoing succession planning, we are looking to recruit some specific skills. We are particularly interested to hear from people who have experience, past or present, in the following areas:
Curriculum/education - especially primary
Leadership – such as experience of running committees/boards, and who would consider a chair or vice chair development path.
Alongside this we are looking to run an election for a Parent governor – we have particular interest in having representation from West Leigh.
As a parent governor your play a vital role in ensuring that the board is connected with, and aware of, the views of parents and the local community.
A strong commitment to the role and to improving outcomes for children.
Good inter-personal skills, curiosity, and a willingness to learn and develop new skills.
Becoming a governor is a wonderful opportunity for individuals who have a good dollop of passion, curiosity, confidence to ask questions, as well as time to invest in the schools. It is a chance to both share your skills and develop and learn as part of a board.
So, what would you need to do?
Attendance at local governing board meetings which are held once a term – typically on a Tuesday evening (can be held virtually or face to face)
Monitoring the school as part of your agreed link governor role - to monitor and report back to the local governing board. Expect about 3 visits a year, which would usually be organised within school hours.
Commitment to training for your role – typically you would expect a maximum of 3 training sessions a year- including governor induction training which is run by the trust.
How to apply:
If you would like to express an interest in applying, please do drop myself, or our clerk Clair Gardner, an email by the 31 March 2023: jstafford@backwellfederation.co.uk / cgclerk@backwellfederation.co.uk
For the parent governor role we ask you fill in a nomination form (Appendix 1).

If there are more nominations than vacancies the election will be by secret ballot. If that is necessary, voting forms will be sent to all parents together with details of the ballot procedure.

At the end of this letter, it summarises the circumstances under which someone cannot serve as a governor (Appendix 2).
I know we have a talented community, with much passion, capability, and strong voices, so I hope we can tap into some of that to support the work of our schools. We are also always happy to hear from non-parents to support our board, so if you do know someone who would be a great fit do please share this opportunity with them.
The high level of challenge and support the governors give in discharging their duties was something called out in the recent OFSTED report from West Leigh, and I want to thank all our governors for their time and dedication. I want to say a big thank you to Lucy Livings, Angus Urquhart and Cath Twine who are finishing their terms as governors, alongside a warm welcome to Ellie O'Brien who has joined us as our linked SEND governor.
Yours faithfully,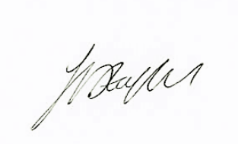 Justine Stafford
Chair of Governors
Local Governing Board 2021-2022
Justine Stafford – Chair. Outcomes/ Governor development (co opted)
Steve Livings – Safeguarding (co-opted)
Lorna Dukes – Curriculum (co-opted)
Ellie O'Brien – SEND/Pupil Premium (parent)
Jenny Holmes – Finance /Ethos (Foundation)
Jane Canning – Ethos (Foundation)
Charles Hutchings –Behaviour (parent)
Stephan Axt – Health & Safety/risk (co-opted)
Anne Brock – Staff governor
Nick Webster - Headteacher