Premier Education
Premier Education
Our Premier team have been delivering curricular, extra-curricular and holiday sessions in partnership with Backwell now for 9 years, every Monday, Tuesday and Thursday at Backwell and every Wednesday and Friday at West Leigh. Over these years we have developed a great relationship with
the staff and the local community often helping out at various events inside and outside of school. Building these relationships have helped us to be integral in developing the children's physical and mental wellbeing through our delivery! By continually assessing children's activity levels and learning through P.E we're helping them understand how to live a healthier lifestyle in the future.
Our Education Intent:
In 2005 Premier Sport introduced a set of 10 core values to the company. These values underpin everything they believe in and are applied to the whole company – from support staff and coaches right through to the group companies.
· Be active, be safe, be happy
· Create wonderfully memorable experiences
· Deliver 'wow!' with every interaction
· Commit to continual improvement
· Build a positive team and family spirit
· Be adventurous, creative, and open-minded
· Nurture strong relationships through excellent communication
· Work smarter, not harder
· Remain above the line at all times
· Be outstanding and passionate in everything we do
These core values help us achieve our main goal – to educate and activate the world – every day.
For our coaches, these values guide them in inspiring and engaging children through a whole host of physical activities, personal development lessons and performing arts courses.
Ultimately, being outstanding and passionate in everything we do is fundamental to why we have become to No.1 provider of sports and physical activities to primary school children throughout the UK!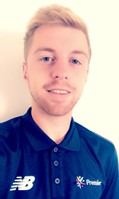 Name: Mr C Clarke- Senior Activity Professional
Paediatric First Aid Expiry: 02/01/2023
Safeguarding Children Expiry: 20/01/2024
Prevent completed: 24/11/2020